Welcome to

RaF Weldrod and Wires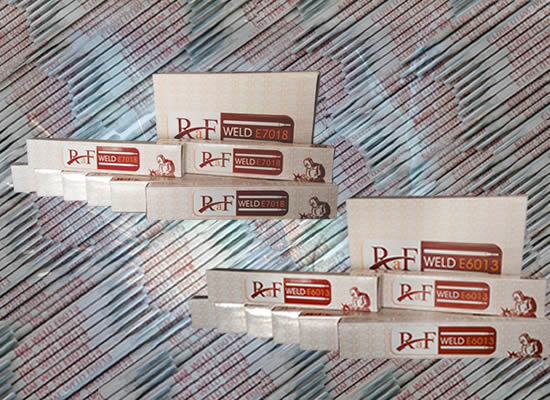 Manual Metal Arc Welding still remains as an important process for the fabrication of steel structures and vehicles. In spite of the new technologies like MIG, SAW and TIG welding, the demand for Manual Arc Welding Electrodes is growing as it is economical and easy to use.

To cater the growing demand , the promoters of 'RAF WELD' started the company in Coimbatore, an Industrial hub of India. and to use their experience in the field to provide world class welding products at competitive prices.

The company also plans to produce different types of welding electrodes and to get them approved by various testing agencies.


"World Class Quality - Affordable Cost
Best Service"
Welding Electrode E 7018
Classification

AWS A 5.1 E 7018 / IS EB 5426H JX

Weld Metal

YS 460 N/mm | UTS 550 N/mm

Characteristics

It exhibits outstanding handleability with good running characteristics, easy arcing and excellent slag removal. Gives an extremely smooth arc, medium penetration and least spatter. Produces extremely ductile and crack resistant, radiographic quality welds. Easy to operate in all position and gives deposition efficiency of 115% approximately.
Read More
Welding Electrode E 6013
Classification

AWS A 5.1 E 6013 IS ER 4211

Weld Metal

YS 450 N/mm | UTS 550 N/mm

Characteristics

It has excellent running and deslagging characteristics giving smooth, bright and well-ripped beads, It operates with a smooth arc producing quality weld deposits with high deposition efficiency, medium penetration, extremely low spatter and smoke.
Read More